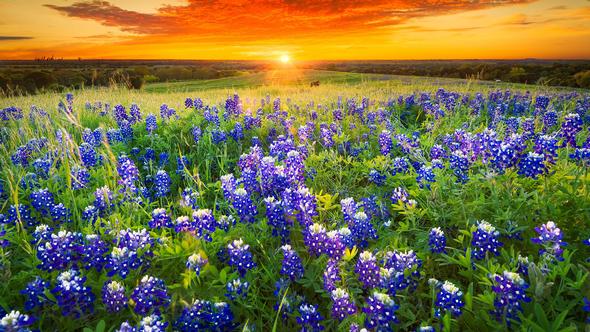 Welcome
You're busy. Finance is complex.
Ben Brockman, Founder of Brockman & Associates, has been helping people interpret and navigate the complex financial world since 2009. At Brockman & Associates we have been blessed to work with responsible, successful families and business owners who have far more to accomplish than they have time. Due to the fast-paced world we live in and ever changing nature of the financial arena, our clients depend on us to bring to light the most relevant issues for their unique set of circumstances and to help them take action. Our mission is to give them the clarity they need to act confidently on the good intentions they have for their families, their employees, and their heirs. We have developed meaningful long-term relationships with clients in all walks of life and it is a blessing to us to serve them.
Our Logo:
Often times the most important issues we need to address aren't crying out at us. That's one of the reasons our logo is a ringing bell. A bell, or alarm, can create a sound to get our attention and help redirect our focus to what's important to us...our faith, our families, our health, our finances...our legacy.
The bell has additional significance in Ben's life. Ben's Aunt Ellen would give his family a silver Christmas bell every year for Christmas. The clear ring of the bell was one that would take him briefly away from the busyness of Christmastime and help his mind relax long enough to think about the significance of the season. Ben's kind, steady, loving Aunt Ellen gave them their last Christmas bell in 2005 before she was called Home from this earth too soon in November that year. The bell still boxed and wrapped, finds itself under the Christmas tree every year...serving as an important reminder. We could think of no better way to honor Aunt Ellen and carry out her legacy of service to others than to have her woven into the company story.

You can't live a perfect day until you do something for someone
who will never be able to repay you.
Our Guiding Principles
We believe in strong, trusting relationships. We were not put on this planet to go at things alone. It is only through solid, trusting relationships and a high level of confidence that we are able to fully understand the needs of our clients.
We believe that protection and risk management should be at the core of a sound financial plan*. Wealth accumulation is typically a train ride that takes place over an extended period of time. We believe it's important to first ensure there's protection in place for the things in life that could derail that process.
We believe in being kind, real, genuine, and caring at all times.
We believe that client goals > strategies > products.
For years there have been two separate camps of financials advisers (insurance based advisors and investment based advisors) arguing over which solutions are best. We do not believe in One vs. The Other, but rather believe that the two types of solutions complement each other and when integrated together can produce the most optimal outcomes.
Ben Brockman, CLU®, CLTC®, LUTCF®

Financial Planner
Ben is the Founder and point Adviser for the clients of Brockman & Associates. For the past decade, Ben has been blessed with the privilege of guiding responsible, successful individuals and business owners to make smart financial decisions in the areas of family & business protection, investment planning, retirement planning and distribution, and estate and wealth transfer strategies. Ben is passionate about helping his clients efficiently pursue and accomplish their financial objectives. Please click on the pictures to the left to learn more about Ben.
Education and Background
Ben is a proud dual-graduate of Abilene Christian University and Texas A&M University, where he fulfilled a dream of playing collegiate baseball as a Pitcher at both universities. As a starting pitcher at ACU, after walking on as a Freshman and red-shirting in 2002, Ben developed into one of the nation's top pitchers and was honored as a 1st Team All-Region & Honorable Mention All-American in 2005. The summer after Ben's Junior season at ACU, he realized there would never again be an opportunity to pursue big-time Division I Baseball, so he took a leap of faith and asked for a release to pursue that opportunity. Ben immediately wrote down a list of schools he was interested in and began making phone calls. Texas A&M was first on the list, but they were going through a coaching change and he did not have a connection to the incoming staff. En route to the airport to visit a school in Arkansas, he received a phone call out of the blue from the head coach at Texas A&M to come in for a visit. Needless to say, Ben's head was in a different place during that visit to Arkansas! The visit to College Station and the immediate buy-in to the coaching philosophy made it an easy decision for Ben to become an Aggie for his Senior year. Though Ben suffered an injury soon before the season began requiring Tommy John surgery, he was honored by his team with the prestigious Marion Pugh Spirit Award for dedication to team and excellence as a teammate throughout the season. The following year in 2007, Ben was honored with the privilege of serving as the Student Assistant coach for Texas A&M while finishing his degree, then went on the following year to finish up his degree from ACU while also serving as the Student Assistant baseball coach for ACU and his former head coach. Ben highly values the academic education he received at both of these highly respected institutions, but will forever benefit from the personal growth and disciplines gained from his successes and failures as a dedicated collegiate athlete and coach.
Awards and Designations
Ben is a believer that people don't care how much you know until they know how much you care...but then once they know how much you care, they care how much you know! In addition to relationships, Ben thrives on being competent and continues to pursue industry knowledge. He has attained the following designations:
Chartered Life Underwriter
(CLU®)
Since 1927, the CLU® has been the respected risk management credential for advisors. Designees have completed eight or more college-level courses representing an average study time of 400 hours. Topics for required courses include insurance and financial planning, life insurance law, estate planning, and planning for business owners and professionals. CLU® designees must meet experience and continuing education requirements and must adhere to a high ethical standard.
Certification in Long Term Care
(CLTC®)
This certification educates professionals in the fields of insurance, financial services, law and accounting about the severe consequences a need for care over an extended period of years would have, not on their client, but on the emotional, physical and financial wellbeing of those the client loves. The goal is to give these professionals the proper skill set to discuss those consequences, offer a plan to mitigate them, and when appropriate, recommend long-term care insurance as a funding source for that plan.
Life Underwriter Training
Council Fellow (LUTCF®)
This is a professional designation that marks an agent's long-term commitment to professionalism on behalf of clients, establishes the agent's competence and business experience, marks a commitment to the American College's and NAIFA's Code of Ethics and fosters additional professional development. A Fellow has successfully completed five courses of the curriculum, in addition to an Ethics Course and must be a member in good standing of the National Association of Insurance and Financial Advisors (NAIFA).
- He is currently in the middle of coursework in pursuit of the ChFC® designation and strives to attain this by the end of 2020.
- Ben also holds the following FINRA licenses: Series 7 / Series 66 / Series 6 / Series 63
- Through Ben's affiliation with New York Life, he has been awarded the following:
- 2011 - NYL Houston General Office Rookie of the Year
- 2012 - NYL Houston General Office New Org Agent of the Year
- 2012 - NAIFA Rising Star Award
- 2012, 2013, 2016, 2017, 2018, 2019 - MDRT Member (The Million Dollar Round Table (MDRT), The Premier Association of Financial Professionals, is recognized globally as the standard of excellence for life insurance sales performance in the insurance and financial services industry.)
- 2018 - NYL Houston General Office Associate Agent of the Year
- Ben is also an active member of a National Study Group and a member of the Houston Estate & Financial Forum.
Family
Second to Ben's relationship with God, is his relationship with his beautiful wife, Allison, and their two kids, Ty & Tessa. Ben & Allison met while at Texas A&M in connection to the Aggie baseball team, where Ben was a pitcher and student coach and Allison was a Diamond Darling. Allison is skilled in the area of photography and style, so she is driving force in keeping the Brockmans fresh. Ben enjoys attempting to brainwash his family to like baseball and golf, while their son Ty enjoys trying to brainwash the family to like NASCAR. This is a tall order for all parties. There's nothing they enjoy more than spending time together!
Community
Service to others outside of the office is also very important to Ben. He centers this service around his passion for his faith and baseball. Currently Ben serves as a deacon at the local congregation he attends and volunteers to manage and coach Little League baseball.
Ben also serves as a local Political Involvement Leader for New York Life and meets with members of Congress both locally and in Washington D.C. to advocate for policies that have a positive impact on our clients financial and retirement objectives.

Meet Our Team
Corey May

Client Service Associate
Corey joined Brockman & Associates at the beginning of 2019 after a career in public education. She provides support to Ben in a number of areas including client service, calendar management, file and database management, new business paperwork, and meeting preparation. Corey enjoys getting to know our clients and takes pride in providing them with excellent policy service and care. Our clients feel like they're working with family when working with Corey.
As an avid reader and lifelong learner, Corey is a jack of all trades. She is also the source of the eye-catching penmanship on your personalized mail from our office. While not in the office, Corey enjoys cheering on her beloved Astros, reading, and spending time with her nieces.
Shannon Campbell

Marketing Associate
Shannon has worked as a service assistant in insurance and finance since 2007 and worked in various capacities for Brockman & Associates since 2012. She currently plays a vital role in the marketing efforts of the firm, helps ensure compliance in all areas, and is our go-to expert for new inbound account transfers. We are blessed to have Shannon as part of our team.
A dedicated wife of a head football coach and mother of two, Shannon can be found supporting family on the sports field and engulfed in various family activities when out of the office.
Support Team
As a Member Agent of The Nautilus Group®, a service of New York Life Insurance Company, Ben Brockman works hand-in-hand with Nautilus specialists experienced in taxes, estate law, life insurance, accounting, and charitable giving. This relationship helps ensure you benefit from some of the most sound thinking when it comes to your estate.
Through Eagle Strategies, Ben Brockman provides fee-based financial planning, investment advisory services and access to investment management programs. Eagle Strategies LLC is registered with the Securities and Exchange Commission as an "Investment Adviser" and is an indirect, wholly-owned subsidiary of New York Life Insurance Company.
Our Services

Protection
Disability Income Insurance
Life Insurance
Long Term Care Insurance
Executive Insurance Benefits
Key Employee Protection & Retention

Retirement
Financial Planning Services*
Retirement Income Planning
Social Security + Pension Maximization
Guaranteed Income Annuities
Traditional & Roth IRA's
Employer Sponsored Retirement Plans

Investment
Investment Advisory Services*
Institutional Wealth Management*
Non-Proprietary Mutual Funds & ETFs
Separately Managed Accounts
Fixed & Variable Annuities
Tax Diversification & Reduction Strategies

Estate
Member Agent of The Nautilus Group®
Estate Planning Strategies
Charitable Planning
Trust Planning Strategies
Wealth Transfer/Distribution Strategies
*Financial planning and investment advisory services offered through Ben's affiliation with Eagle Strategies LLC.

Responsibility is the price of greatness.
Our Process
Discuss
Discovery Meeting
Determine Location

Design
Think
Strategize
Determine Direction
Deliver
Plan Presentation
Plan Execution
Monitor and Review

The secret of getting ahead is getting started.
Strategic Partnerships
Effective financial planning can sometimes require a team of experts working together to serve your best interests. In such situations, we are the quarterback who makes sure everyone is working together to achieve the best possible results. If you have existing team members you trust, such as your CPA or attorney, we are happy to work with them, and we can also bring in our subject-matter experts as needed. Some of our strategic alliances are detailed below.
Eagle Strategies LLC
Through Eagle Strategies, Ben Brockman provides fee-based financial planning, investment advisory services and access to investment management programs. Eagle Strategies LLC is registered with the Securities and Exchange Commission as an "Investment Adviser" and is an indirect, wholly-owned subsidiary of New York Life Insurance Company.
The Nautilus Group®
As a Member Agent of The Nautilus Group®, a service of New York Life Insurance Company, Ben Brockman works hand-in-hand with Nautilus specialists experienced in taxes, estate law, life insurance, accounting, and charitable giving. This relationship helps ensure you benefit from some of the most sound thinking when it comes to your estate.
New York Life

Ben Brockman and his fellow financial professionals are proud to be affiliated with New York Life Insurance Company. New York Life and its wholly-owned subsidiaries provide life insurance, fixed annuities, and long-term care insurance. A mutual insurance company, New York Life is one of the largest mutual life insurance company in the United States and holds the highest possible financial strength ratings currently awarded to any life insurer from all four of the major credit rating agencies: A.M. Best (A++), Fitch (AAA), Moody's Investor Service (Aaa), Standard & Poor's (AA+). (Source: Individual independent rating agency commentary as of 7/30/18.)
Ash Brokerage
Ash Brokerage is an unaffiliated privately-owned family-operated insurance brokerage general agency. Ash provides us with a multitude of products and support for life insurance, long-term care, disability income, and annuities, not available through New York Life or its subsidiaries. Our partnership with Ash complements our mission to provide our clients with objective solutions to suit their individual needs.

If you don't have time to get it right, when will you have time to do it over?